The way in which businesses purchase products and services has changed. Today, the decision to make a major IT investment isn't something that's made solely by the IT team or an individual manager. It's now a whole-of-business decision, with stakeholders from a variety of teams and departments.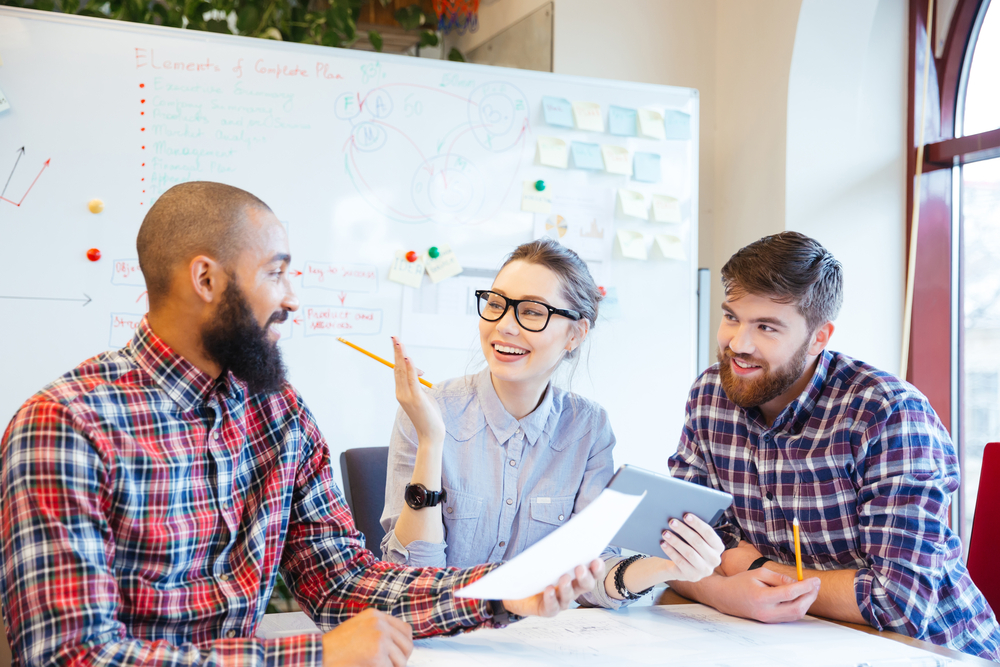 According to recent research¹ most purchase decisions are now made up of a buying committee of 6-10 people. And the more people that are involved in this committee, the more complex and drawn-out a purchase decision can become.
To sell effectively in a B2B context, sales and marketing teams need to work hard to understand exactly who is in these buying committees, and determine what their key roles and motivations are. Here are our top tips for doing so:
Think about individual roles – not seniority
Before conducting any marketing or sales activity, ask who the decision makers in your target business will be, and what their needs and motivations are. According to recent research¹, there are seven types of stakeholder profiles that we are likely to encounter within a buyer group. These include:
The Go-Getter
Champions others' good ideas
Always delivers more than asked
Learns from mistakes and moves on
The Skeptic
Perceives unclear projects as risky
Prepares influential stakeholders for disruptive ideas
Believes changes require small wins first
The Friend
Readily accessible and enjoys conversations with reps
Often networks reps with colleagues
Generous in giving time to reps
The Teacher
Often teaches new insights
Colleagues and senior executives seek their input
Good at convincing others
The Guide
Provides information typically unavailable to vendors
Speaks the truth when sharing with vendors
Distributes information equally
The Climber
Needs to personally gain from projects
Wants personal rewards for risks taken
Likes to tell others about successes
The Blocker
Believes stability is a goal in and of itself
Believes improvement projects are distracting
Rarely helps vendors
Obviously, not all buying committees will have these exact personas – and sometimes, one person may be a combination of several persons. However, this list does provide a useful framework for thinking about your target committee. In our experience, the personas worth engaging with the most are The Go-Getter, The Teacher and The Skeptic. These stakeholders are proven to most effectively drive change, build consensus and ask hard questions early.
Conduct interviews with key stakeholders
Once you've thought broadly about your buying committee, it's time to dig a little deeper. If possible, conduct phone or face-to-face interviews with the key stakeholders in order to understand their key priorities, and map these out in a clear way. For instance:

Help the group reach a consensus
Once you've determined what everyone's individual priorities are, and which personas you're marketing to, it's time to help the group reach a point of consensus with their decision making. When developing marketing content, focus on the exact point where their goals, priorities, metrics and means intersect. Then, connect this common need with your unique & sustainable product, solution and service strengths. When done well, content focused around these points of intersection goes beyond thought leadership. It hones into a perspective around the customers situation and creates enough tension to spark interest and creates a case that the pain of change is less than the pain of same.
Teach rather than sell
Throughout the sales process, it's important to act as a trusted advisor for your client, rather than a sales representative. Collective learning is the primary driver of higher-quality deals, and when IT businesses teaches the buying committee something new about their business, the likelihood of a sale increases exponentially.
Want to find out more?
To find out more about understanding buying committees and how you can tailor your B2B IT marketing or sales activity accordingly, get in touch.