ABM can be resource intensive, so it's important to be clear from the outset what you expect from your new ABM strategy, and how you plan to achieve it.
Our previous posts established a useful definition of ABM and set out a framework for planning. This latest post will help you implement and manage your own ABM program.
How many accounts are you hoping to engage with ABM?
Knowing which type of ABM you want (both right now, and in the future) is key to getting the set up right from the start. We generally structure ABM initiatives into three tiers, based on the number of accounts included and the level of individualised content needed.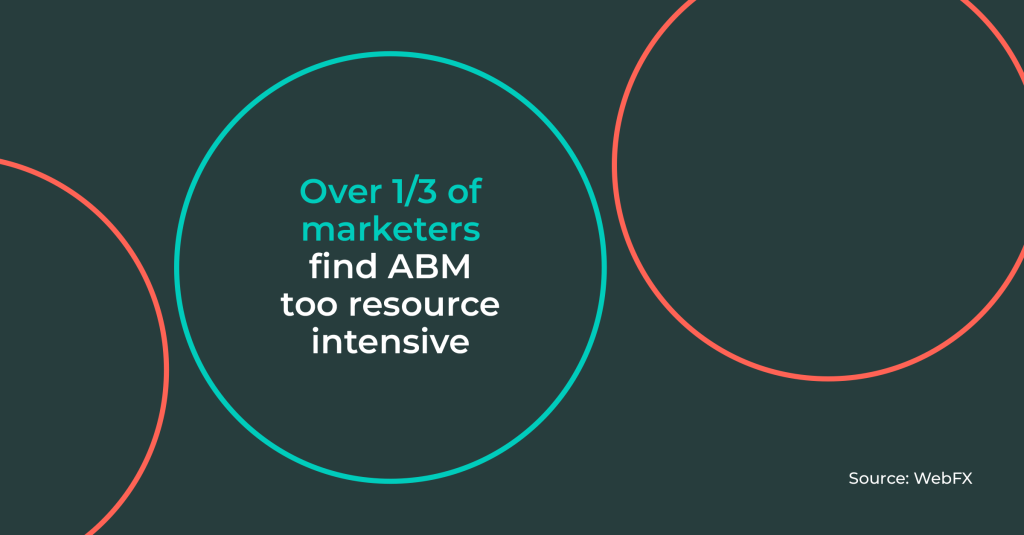 Some of our clients are laser-focused with their ABM. They want to create bespoke customer journeys for just a few high priority accounts (usually no more than 10). The potential value of each of those accounts justifies the investment required to create totally personalised experiences for key people as part of a strategic ABM approach.
Other organisations we work with have a slightly bigger list of named accounts (ranging from 15-50 accounts), that they would like to target with ABM. In these cases, core content can often be relevant for a number of different stakeholders, but the customer journeys can be planned for individuals, personalising communications and ensuring that relevance for each individual is highlighted. This 'extended' ABM requires managing a significant number of tailored journeys and would be difficult without the right technology platform to support it.
Finally, as you can see in the diagram, the third tier of ABM leans on technology platforms and automation to enable greater scale of the ideas and practices that ABM includes. For these wider-reaching programs we look at establishing a backbone of quality content, supported by segmented and trigger-driven communications that ensure all users receive a relevant experience that is suited to their needs and interests.
How can we scale our ABM?
An ABM strategy requires a significant and long-term commitment of resources to ensure consistent implementation and compounding success. The complexity can stack up quickly, especially when organisations see early success and add more accounts to their program. It's a good problem to have, but it's still a problem, so let us share a few tips to help you take that step more smoothly.
Implement workflows
Automating some of the simpler journeys within your program reduces pressure on your Sales and Marketing people, freeing them up to focus on the highest value interactions. Opportunities for automation could be both internal (for example, an automatic notification to Sales when a prospect reviews pricing information), or external communications based on customer actions (such as follow-up nurture emails when they download content).
Don't get carried away with automation though – the efficiencies offered by technology must be balanced with human interaction and common sense. There's nothing more off-putting for your audience than finding relevant content, but then being bombarded with follow up communications across multiple channels that are not sensitive to their interests, attention or timings.
Segment leads
Segmentation is extremely useful to help gather individuals within your program into useful groups. A multi-dimensional segmentation model will let you be much smarter and more efficient when it comes to allocating relevant content and messages. Real time tracking and segmenting by engagement levels also enables you to prioritise the groups with the highest potential value and streamline work involved.
Personalise content journeys
In ABM, the goal is to be as personal and relevant as possible in all interactions with the target accounts. This means maximising the personalisation within communications such as DM, email, social and digital advertising. The secret to delivering highly relevant content? Start with a clear view of why you think they will see value in it.
No matter how well you plan your program, there are as many different approaches and appetites among your audience as there are individuals. Advanced scheduling tools such as Pathfactory allow you to curate personalised content experiences, where your contacts consume pieces in a cadence they control, skipping less relevant pieces and 'bingeing' on the elements that most interest them. The added bonus of these personalised landing environments is that they are a rich source of data and learnings about your audience. These insights can be fed directly back into your overall program to improve response rates in other segments.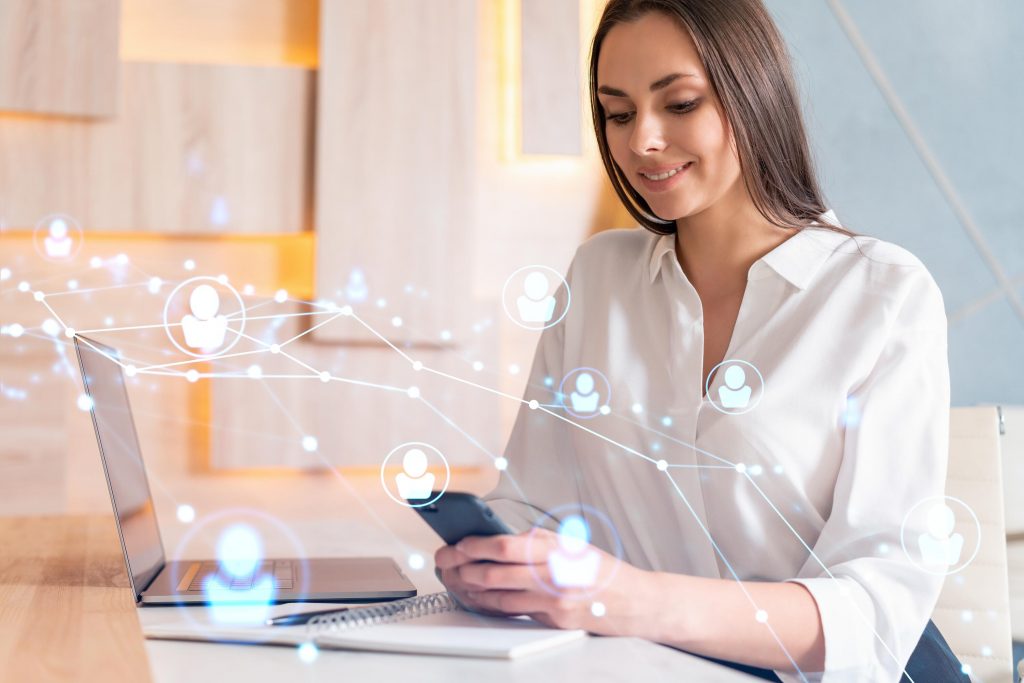 Deploy a purpose-built platform
There are now many purpose-built tools available that can make delivering a complex ABM program manageable, including offerings from familiar platforms such as Hubspot and Marketo's Engage solution as well as those from ABM specialists such as Terminus and Demandbase. For those organisations with no solution currently in place, we're well-placed to help evaluate the solutions, based on a range of tailored criteria including:
How they integrate with your existing martech stack.
How closely their features match the demands of your ABM strategy.
The quality of measurement and insight generated within the platform and how easily that can be incorporated back into the program.
The user experience, particularly for internal stakeholders will need to contribute to the program while still performing their primary roles.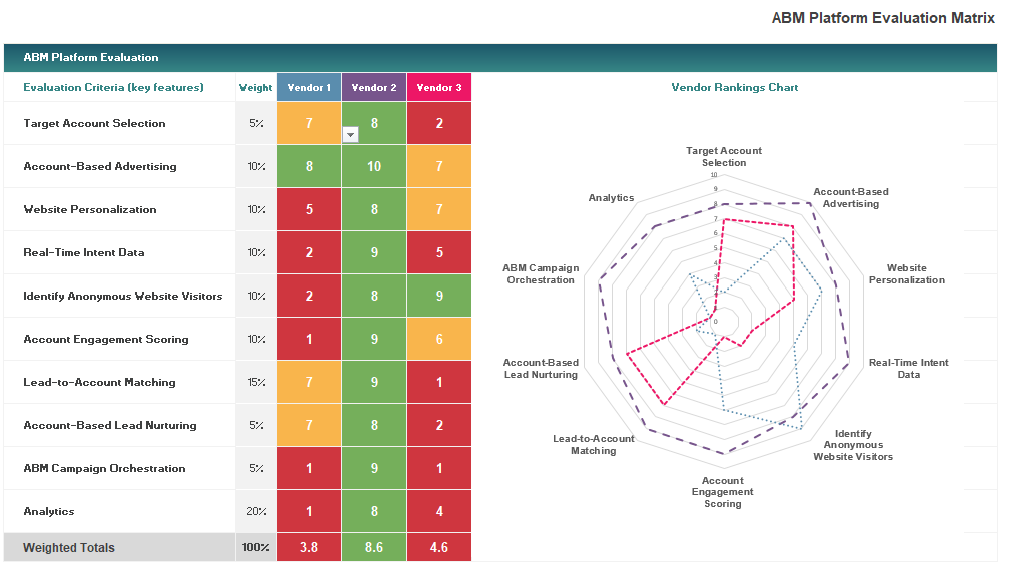 You've got the mic. Now, what are you going to sing?
High quality content is essential for ABM, but not every asset needs to be created from scratch for every account. We strongly recommend starting with an audit of your existing content by theme, audience, roles, complexity and so on. Many organisations discover they already own a slew of content – including reports, white papers, interviews, case studies and videos – that can either be used as is or with relatively minor updates.
As discussed in our previous post, we recommend identifying and agreeing upon core set of recurring topics to power the content in your ABM program. These should broadly fall in the overlap between topics that interest your target accounts, and topics where your brand can add value. Once themes and topics are agreed, you can map the key moments and messages for each theme over time, look at the content you have, and easily spot the gaps that you need to fill. Other, more general sources of content can include: 
Product and company news, including launches, innovations, awards and talent
Seasonal activities such as recognising holidays
Relevant industry events
Moments and milestones for the accounts themselves, such as new markets, or product lines.
In this way, much of the content can be planned and created in advance, giving you the bandwidth and flexibility to act on the unexpected. A quick response to a sudden change in market conditions shows you are agile and relevant.
Many hands make ABM work. One hand makes it work well.
ABM requires input from many people, but there must always be one person who is responsible for the overall program.
This is especially critical when it comes to planning customer experiences. This person acts as a 'guardian of common sense', ensuring that no one is over-contacted, and that learnings are consistently fed back into the program to ensure your content is staying relevant. A close eye on the program dashboard will also help to monitor levels of engagement (or potentially fatigue) and appoint the right people to follow up.
Roles for other team members should be clear, too. Everyone should know what is expected of them (the RACI model can be good to use here) and by when, in order to meet audience expectations.
Remember to keep talking. Regular reviews of the ABM program will create opportunities to canvas ideas to fine tune the execution, ensuring the strategy continues to work hard for both Sales and Marketing stakeholders.
To learn more about how Splendid's approach to Account Based Marketing can help drive growth for your sales and marketing team, please get in touch.