No longer viewed as a 'nice to have', Account Based Marketing (also known as Target Account Marketing, or Strategic Account Marketing) has seen a resurgence and cemented its role as a mainstay of the B2B marketing mix.
Yet a quick look at common searches on Google shows that the term, and the strategy, are not always well understood. This lack of clarity could be a problem as organisations hurry to implement ABM, as the unification of stakeholders around a clear shared goal is fundamental to success. In this article we define what ABM is (and what it's not) and its role in B2B marketing.
We define ABM as a focused strategy that recognises your high-potential accounts and establishes relationships with key stakeholders at each account, building your reputation and closing deals that increase revenue. It requires unification of your sales and marketing to engage each account with a highly personalised experience that increases both their likelihood to buy, and potential customer value.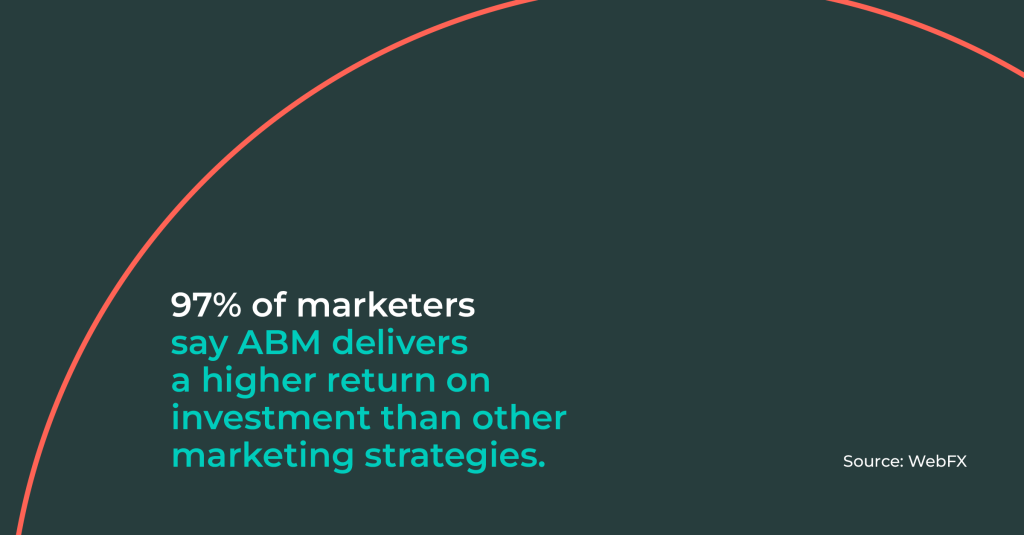 This is not a new idea – marketers have always aimed to target the right people, with the right message, at the right time, and ABM is one way of doing that for B2B organisations. However recent market dynamics, combined with evolving technology platforms that make it much easier to scale these highly tailored programs have created a perfect conditions for a resurgence of ABM – and B2B marketers have flocked to implement it.
So why all the sudden interest?
We have seen enquiries from marketers wanting to invest in ABM increase significantly over recent months, reflecting trends in the wider market. In fact, some marketing leader surveys show as many as 94% are incorporating ABM in their strategy now, up from 77% in 2019.
And it makes sense. As B2B tech businesses seek to attract new customers, increase retention, improve loyalty and fend off competitors many of the traditional marketing approaches are losing traction. This 'performance pressure' is prompting many marketers to re-evaluate their approach, bringing more sophisticated ABM programs to market.
Let's take a walk through a few of these 'red lights' on the marketer's dashboard and see where ABM is being called in to improve performance.

1. Lead generation is not working
Traditionally marketing has focused on reaching as many of the target audience as possible, engaging them with content or experiences and using those engagements to generate leads. The debate over what constitutes and MQL vs an SQL is slightly different in each organisation, but no matter how you define it, the goal is to provide sales with a funnel of 'leads', who are somewhat 'warmed up' and open to a sales conversation.
But this focus on 'filling the funnel' is no longer delivering acceptable results. Firstly, fewer leads are being generated via the traditional media channels, prompting new methods and formats Even worse: those 'warmed up' leads are proving fruitless. According to Forrester Research over 99% of B2B leads captured never become customers.
This creates friction internally, with Marketers complaining that Sales don't follow up leads in a timely manner and are losing opportunities. In their defence, Sales teams claim these 'leads' are far from ready to buy and require significant additional effort to qualify and progress to a sale. The frustration on both sides of the coin is becoming palpable.

ABM can help resolve the lead quality issue in a couple of ways:
Taking a longer-term approach lets you build relationships and provide value to the most important (potential) customers
Uniting internal stakeholders around a shared goal, focuses resources and effort where it can have most impact.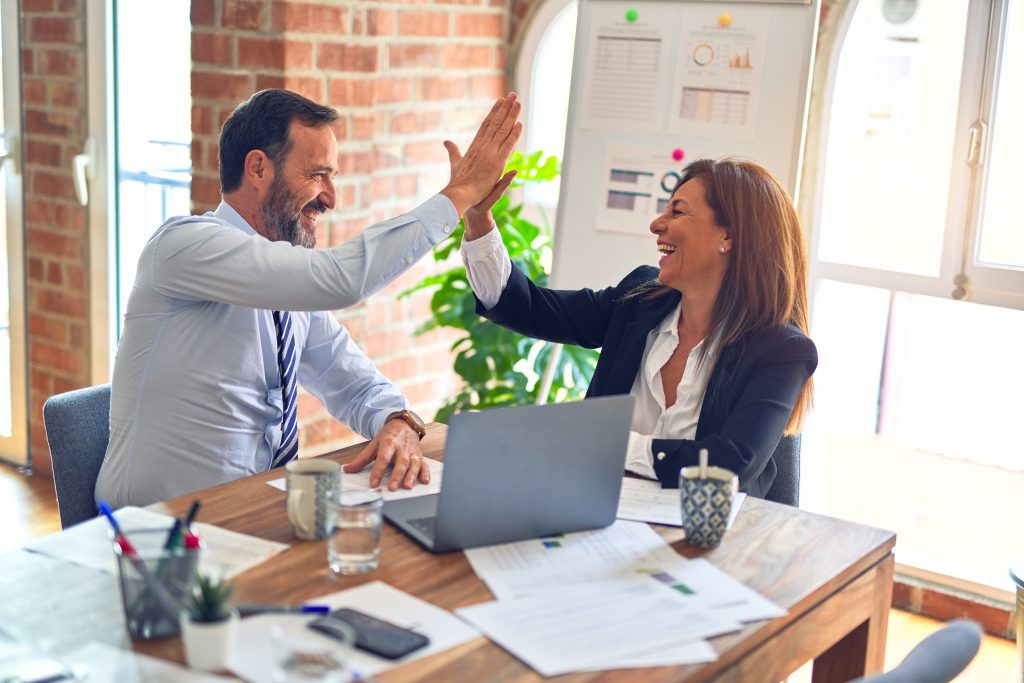 2. The B2B tech buying journey has changed dramatically
As purchasing (like everything else) moved online during the pandemic, pre-existing trends in the way organisations select and buy technology accelerated massively.
Diverse groups of stakeholders, for example, are now far more common than individual buyers. Recent Forrester research found that 63% of purchases are made by groups of four or more people, each with different roles.
And these new buyers are well informed, with each person consuming between 3 and 7 pieces of content before they engage with sellers. They have already defined their needs at multiple digital touchpoints before they engage with a sales rep, and 70% of reps cite access to stakeholders as their main challenge.

ABM can help meet the 'diverse buying group' issue in a few ways:
A consistent presence in the market lets you demonstrate value much earlier, rather than having to wait until a purchase window is opened and sales are invited in.
Building deeper relationships allow you to better understand and meet the needs of new, diverse stakeholders.
Ongoing programme measurement delivers a rich baseline of data and insights that feed continuous improvements of both the programme and individual interactions.
An ABM approach lets you mitigate these factors by building deeper, more valuable relationships with buyers over a longer period of time.

3. Everyone is talking to the same B2B buyers
A consistent challenge for B2B organisations is of course the relatively small set of potential accounts, or customers, especially given all your competitors want to target them. The strategy of developing quality content and putting it in the market to 'hook' prospects has created a glut of information that has buyers spending a disproportionate amount of time deconflicting information. In an earlier post we talked about how being a 'sense-maker', a trusted adviser who can curate or filter information on behalf of customers is where you can really add value. That way rather than adding to their load, you become essential to helping them reach a decision. 
ABM is the perfect mechanic to do this.
Identity – brand personality is a differentiator. ABM gives you multiple opportunities to create that/ bring to life.

ABM can help build competitive advantage by:
Maintaining presence – ensuring you share content with buyers that establishes your credibility and expertise.
Beyond sharing content, the personalised nature of ABM be far more specifically relevant, highlighting why that individual will benefit and taking on some of the load of deconflicting information.
ABM gives you opportunities to use your brand to create advantage, bringing to life your values and personality not just in the content and materials you create, but in every interaction and touchpoint. These personal and human interactions can even lead your customers to actually like you. And that 'liking' is something that goes a long way in lasting and successful business partnerships.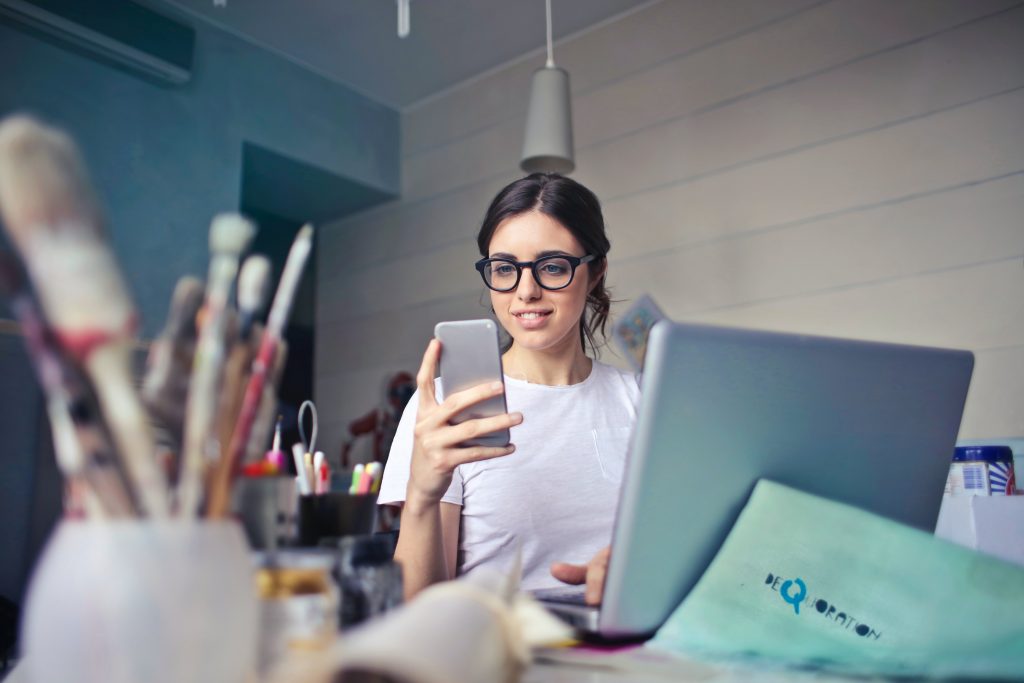 ABM is great for technology brands, but it's not just a technology
Successful ABM will always require technology and people – getting the methodology right can deliver richer, more 'human' marketing, while offering opportunities to scale. The key thing to remember is that ABM is first and foremost a strategy that needs to be embedded deep into your organisation's approach, before implementing a tech platform to help execute.
In theory, you could apply the principles of a highly personalised and tailored approach without adding new tech solutions to your marketing stack However, there are a wide range of highly functional, integrated and intuitive tools that make ABM far easier to plan and manage. The best of them let you maximise the value from your content investments while also providing the measurement needed to provide accountability.
At Splendid, we help clients create ABM strategies and assets to be executed across a range of different platforms. We put particular focus on the ability to execute, ensuring the best fit for our clients, based on integration with existing solutions, as well as the needs and preferences of internal contributors – especially Sales and Marketing teams. You can read more about our approach to developing an ABM strategy here.
To learn more about how Splendid's approach to Account Based Marketing can help drive growth for your brand, please get in touch.